NEW DELHI, March 1, 2018/PRNewswire/ —
Newly invested funds to help Zomato accelerate user acquisition and further develop service capabilities in its core markets
Zomato, world's leading restaurant discovery and online food ordering platform, announced today that it has raised USD 150 million in a fresh round of funding from Ant Financial Services Group ("Ant" or "Ant Financial"), one of the world's leading digital financial services providers. As part of the transaction, Ant is also buying USD 50 million worth of shares from Info Edge taking the total investment from Ant in Zomato to USD 200 million. This transaction values Zomato in excess of USD 1 billion.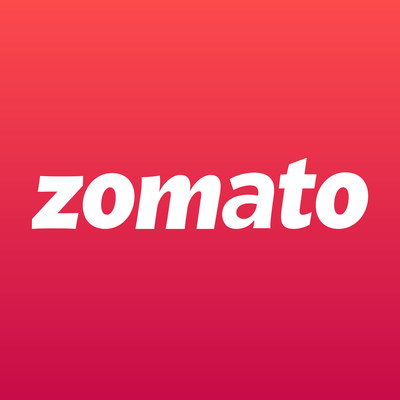 (Logo: https://mma.prnewswire.com/media/648351/Zomato_Media_Logo.jpg )
Zomato will use the investment to further strengthen its leadership position in its core markets by investing in product and technology and by offering more convenient and seamless payment options to its users in partnership with Ant and Ant's strategic mobile wallet partners. Zomato is used by millions every day to decide where to eat in over 10,000 cities across 24 countries. By helping people discover great places around them and providing dedicated engagement and management tool for restaurants big and small, Zomato has secured its place as one of the most widely-used restaurant search and discovery mobile apps in many parts of the world, including India, Middle East, Southeast Asia and Australasia.
Deepinder Goyal, Founder and CEO of Zomato, said, "At Zomato, our long-term vision is 'better food for more people'. This partnership with Ant will significantly accelerate our journey towards our vision. We believe that Ant is the right strategic partner for our business at this stage and we can gain tremendously by learning from and leveraging their global network, scale and technology."
"Ant Financial is pleased to be part of Zomato's growth journey and hopes to contribute to its future development into a full-fledged food services platform. We plan to work closely with Zomato and share Ant's business and technology knowhow in building lifestyle apps. Through our strategic mobile wallet partners in India and across Southeast Asia, we see immense opportunities to collaborate with Zomato to bring a much improved user experience around dining, food ordering and delivery," said Douglas Feagin, President of Ant Financial International.
About Zomato
Zomato Media Private Limited ("Zomato") is a restaurant search and discovery platform – offering a variety of services to users including – food delivery, table reservations, subscription based dining programs, while providing in-depth information for over 1.4 million restaurants across 24 countries.
Zomato's core content features include restaurant information such as scanned menus and photos, sourced by its massive feet-on-street team across cities it is present in globally. Users can rate and review restaurants, as well as create their own personal network of foodies for trusted recommendations.
For more updates on Zomato, please visit our website at https://www.zomato.com/ or follow us on Twitter @Zomato .
About Ant Financial
Ant Financial Services Group is focused on serving small and micro enterprises, as well as individuals. Ant Financial is dedicated to bringing the world more equal opportunities through building a technology-driven open ecosystem and working with other financial institutions to support the future financial needs of society. Brands under Ant Financial Services Group include Alipay, Ant Fortune, Zhima Credit and MYbank.
For more information on Ant Financial, please visit our website at http://www.antfin.com or follow us on Twitter @AntFinancial .
For press queries, please contact:
Akshant Goyal
Zomato
+91-99202-13572
akshant.goyal@zomato.com
Le Shen
Ant Financial
+86-13910467197
Shenle.sl@antfin.com
Vanessa Seow
Ant Financial
+65-9723-9743
Vanessa.seow@antfin.com
Source: Zomato Media Pvt. Limited